Selective Laser Sintering
Our suite of polymer additive manufacturing (Selective Laser Sintering [SLS]) machines include some of the world's largest and most technologically advanced, meaning we are perfectly placed to meet our customers' requirements.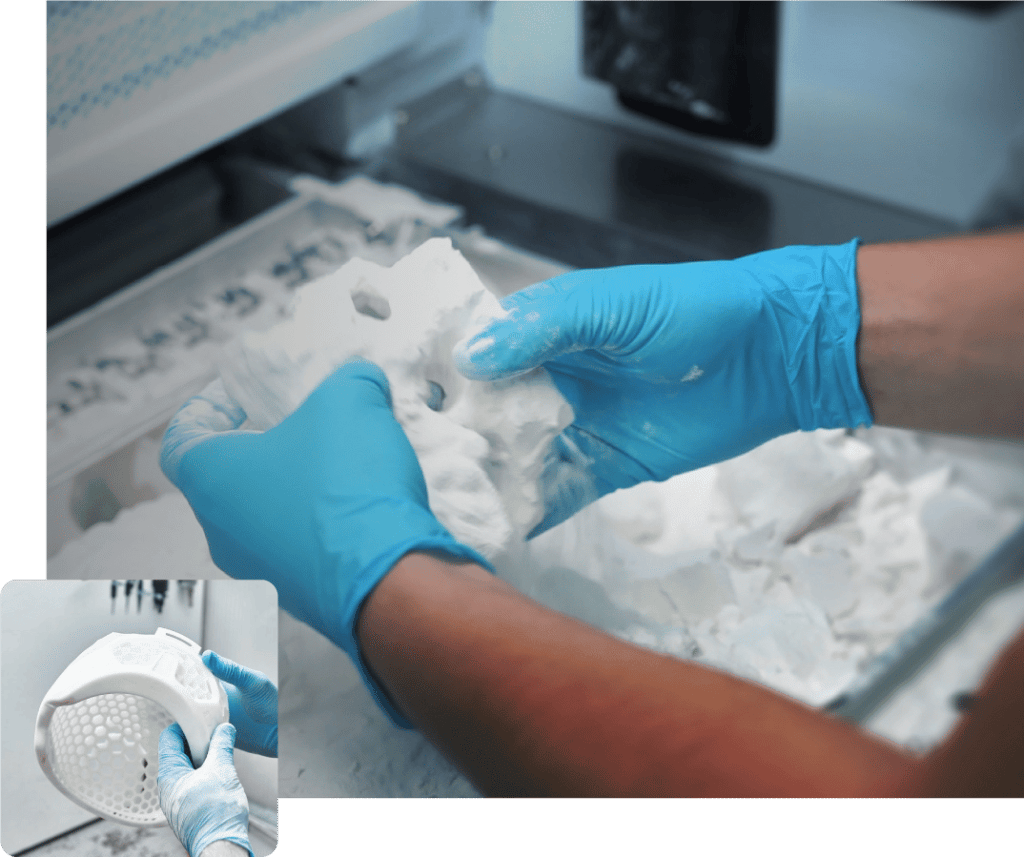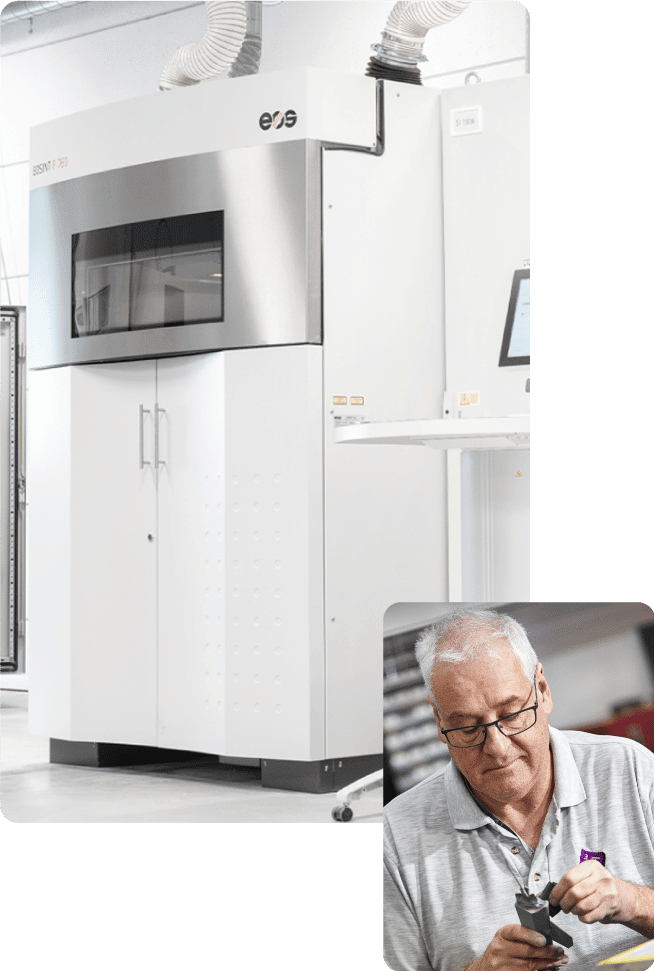 Market Leaders in laser-based additive manufacturing technologies, EOS's system, materials and process parameters are intelligently harmonised to ensure a reliable, high quality of parts. Our suite of EOS laser sintering machines is one of the largest in the UK.
Our 3D printers have the capacity to combine enhanced productivity with exceptional quality, in the shortest lead times possible. The P700 series of polymer AM Machines give us the ability to build large parts up to 700mm X 380mm X 580mm (1000mm when diagonally orientated).
All materials offered on these systems are powder based, meaning we can build very complex geometries with no support structure.
This makes this process ideal for the production of components which cannot be manufactured using traditional technologies such as injection moulding or machining.
FAQs
Have a question? Here you can find more detail on what we offer:

Not answered your question? Feel free to get in touch.
Get in touch
2 X EOS P760 Build size: 700mm X 380mm X 580mm
4 X EOS P396 Build size: 340mm X 340mm X 600mm
Layer thickness: 120 Microns (0.12mm)
PA12
PA12 Glass filled
PA2241 Flame Retardant
PA11
We have a range of processes available to finish SLS parts. These include, colouring, painting, plating, adding tappex inserts, and many more custom finishes. Just let our sales team know what you need.
The largest part we can make in one piece is approximately, 700x380x580mm, however, we can make larger parts and weld them back together.
Minimum wall thickness of 1mm

Minimum hole diameter 2mm

Maximum wall thickness of 5mm-10mm (hollowing required on thicker parts)

Try where possible to avoid large flat panels

Avoid draft angles (draft angles= layer steps in part)

For moving/ intersecting parts, ensure clearance of at least 0.3mm (subject to geometry)
Nylon 12 is suitable for the majority of prototyping and production parts made using SLS technology. Our other nylons have specific applications for toughness or flame-retardant properties, but when those are not required, nylon 12 is recommended.