HP Multi Jet Fusion Printing
A relatively new technology, HP erupted on to the market with Multi-Jet Fusion (or MJF) in the early 2010's, taking their extensive knowledge of traditional paper printing and adapting it to the 3D printing market.

MJF is now a robust and very popular technology in the additive manufacturing industry and is very well equipped for manufacturing flexible components in amorphous materials such as TPU.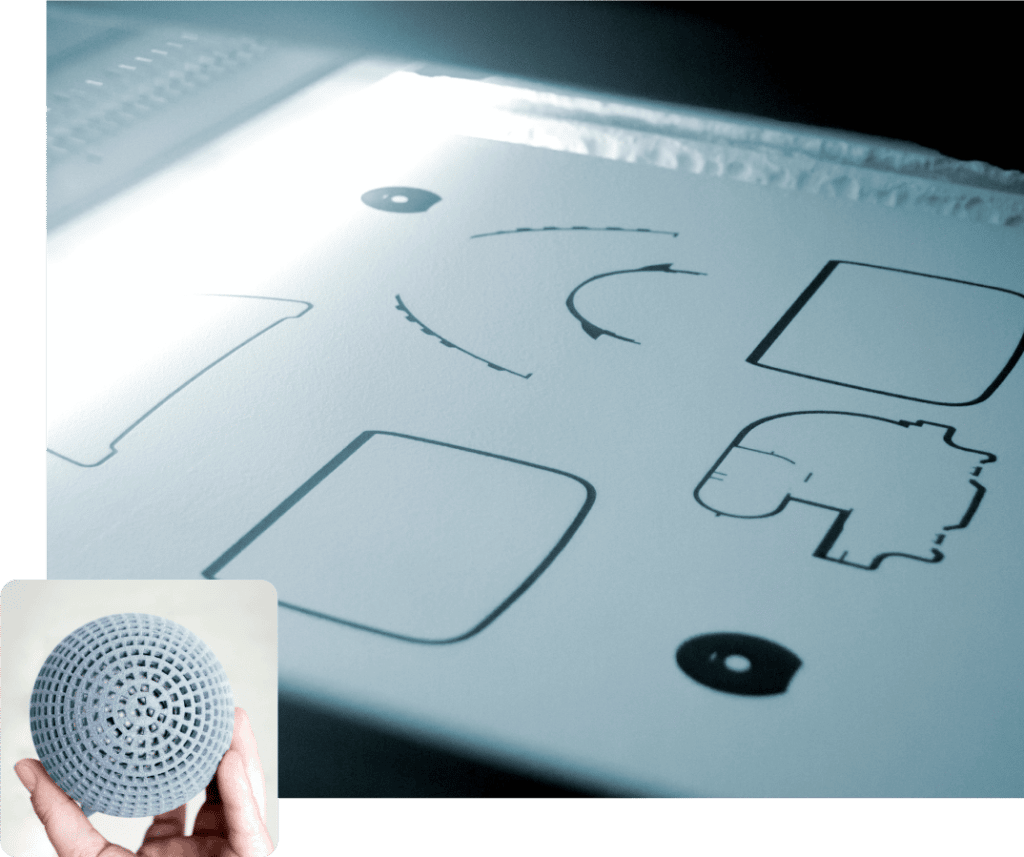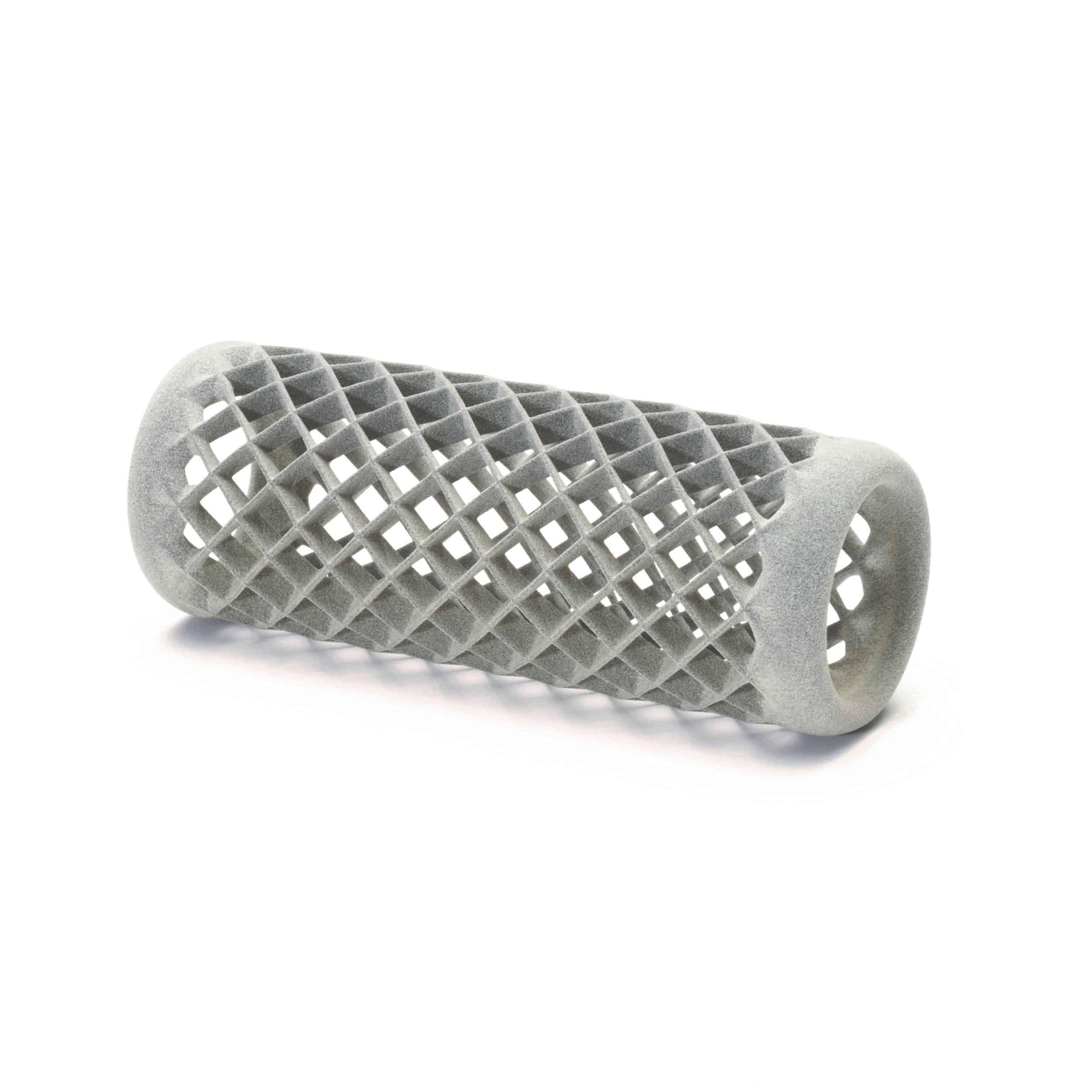 The HP Muti Jet Fusion system we have on-site allows us to create flexible components very quickly and to great quality.
The system is binder based, which results in a high level of dimensional accuracy and a fine surface finish.
We use this technology to offer only amorphous materials such as TPU 95A.
This material offers great elasticity and flexibility, commonly being used in applications such as footwear, prosthetics, sports and industrial applications such as gaskets and seals.
FAQs
Have a question? Here you can find more detail on what we offer:

Not answered your question? Feel free to get in touch.
Get in touch
HP Jet Fusion 3D 4210 Printer has a build chamber of 406 × 305 × 406 mm
We can colour TPU M95a black, giving two options for colour, grey or black.
Vapour smoothing is also available on TPU M95a parts.