Fused Deposition Modelling
Fused Deposition Modelling, also known as FDM, is one of the most common printing technologies available, with many people having an FDM printer in their home or office.

However, FDM is not just for prototyping and hobbyists. FDM on an industrial scale opens up a host of material options that are otherwise very hard to print with other additive manufacturing technologies.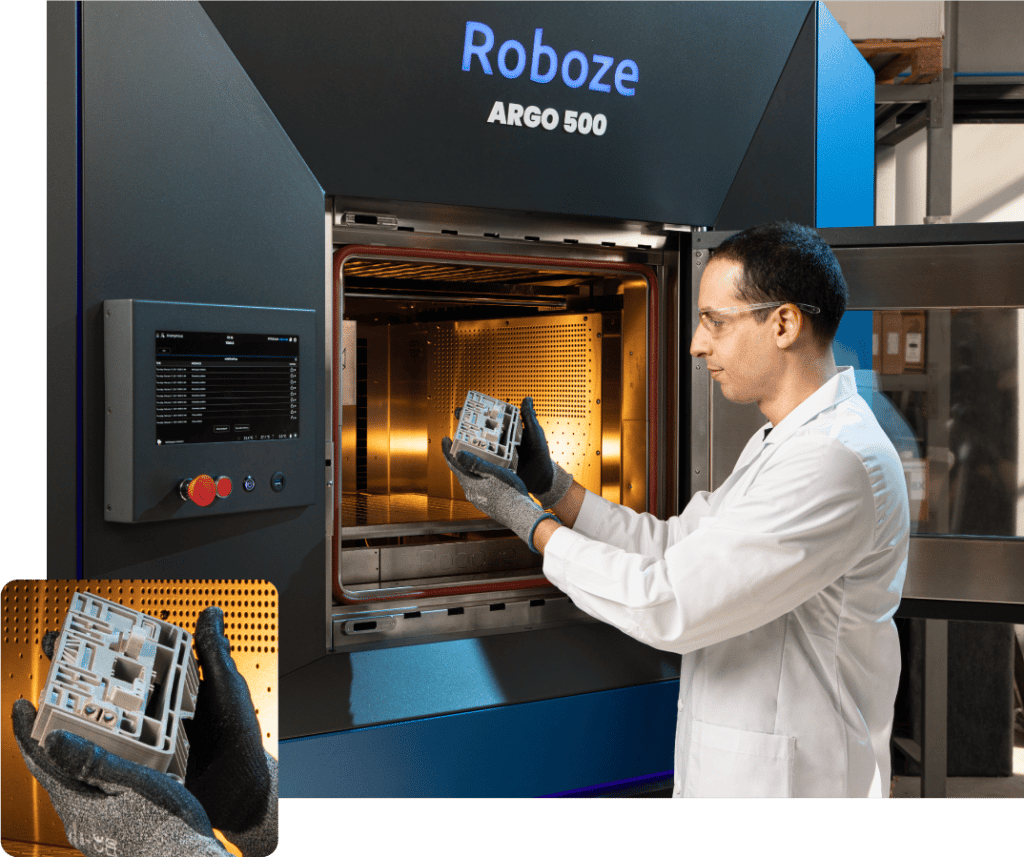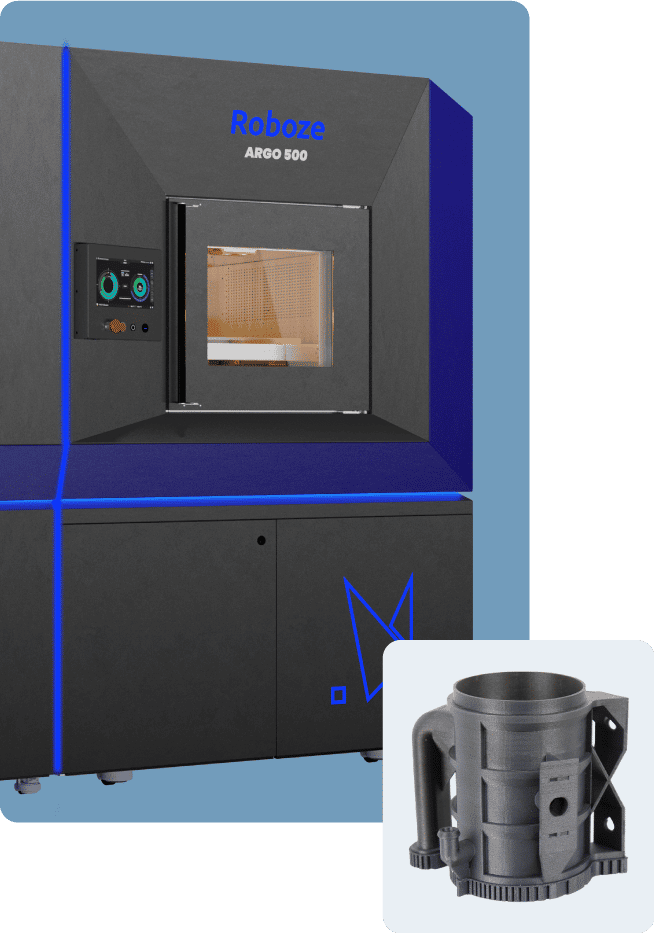 Our FDM production suite comprises of a Roboze Argo 500 - an industrial-scale FDM printer with the remarkable ability to print in high-performance thermoplastics.
Roboze are re-defining the polymer FDM market with their #stronglikemetal printing applications, aimed at challenging traditional metal manufacturing with polymer/composite replacements.
Able to produce parts in as little as 24 hours with incredible accuracy, we can manufacture components that are up to 500mm X 500mm X 500mm in size.
This technology, combined with the extensive list of materials available, makes it the perfect option for high-performance aerospace and automotive applications.
FAQs
Have a question? Here you can find more detail on what we offer:

Not answered your question? Feel free to get in touch.
Get in touch
Roboze Argo 500 has a build chamber of 500mmx500mmx500mm
PEEK
CARBON PEEK
ULTEM 9085
CARBON PA
More to follow soon…
We can hand finish and polish FDM parts to varying levels depending on the material chosen. We can also add tappex brass inserts into parts.
FDM printing technology requires support structure, therefore understanding how the part might be built is critical for the design. For support with design, please get in touch by emailing info@prototaluk.com.
No, the Roboze Argo 500 prints 1 material at a time, therefore the whole part will be made in the same material.