In April 2022, Prototal UK became recipients of the first Roboze Argo 500 machine in the UK. With a build volume of 500 x 500 x 500mm and a plethora of high-performance materials in its arsenal, we can now manufacture parts using FDM.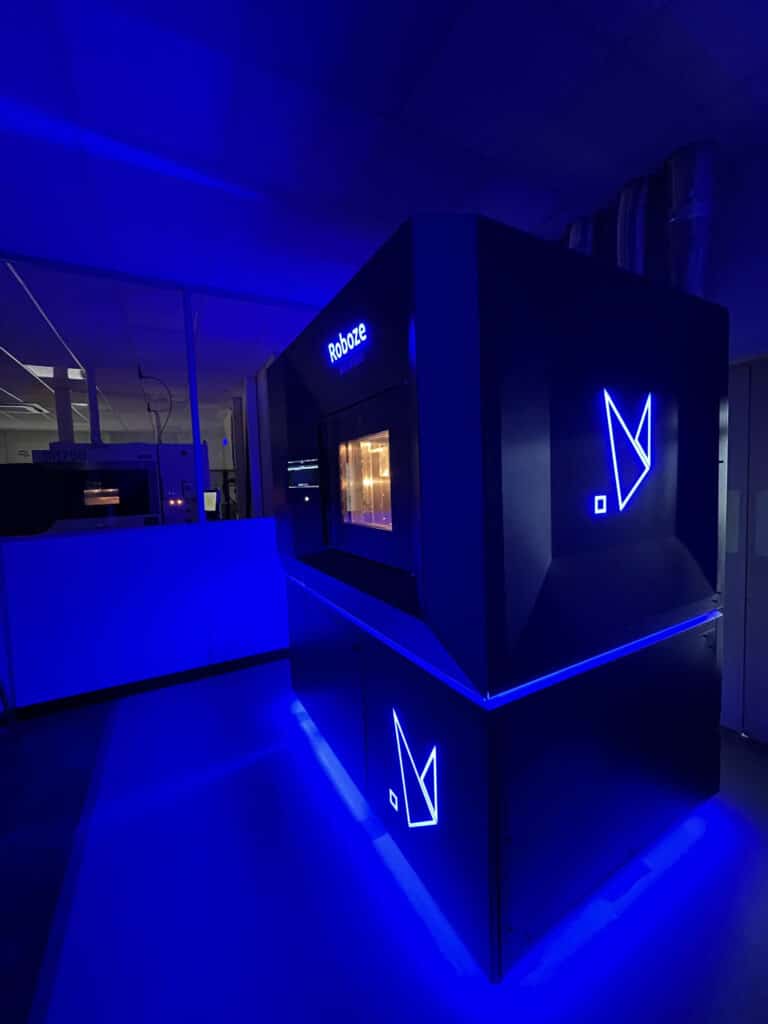 These parts are then disrupting the motorsport, aerospace
and energy industries thanks to their high temperature and weight saving benefits, all while maintaining the strength and properties expected of a metal equivalent.

Manufacturing in strong materials such as PEEK, Carbon PEEK, Carbon PA and ULTEM 9085 would not be possible without an equally strong relationship with the manufacturing giants in Italy. From partnering at TCT3Sixty in Birmingham to roaming the factory in Bari, the last few months have helped us drive high-performance all the way back to our site in Berkshire.

Prototal UK is now able to #PrintStrongLikeMetal for our customers which in conjunction with our renowned post-processing techniques, offer unparalleled strength, quality, and service for all your additive manufacturing needs.

If you wish to learn more about how Prototal UK and our Argo 500 can help your projects reach their full potential, please contact us and we will happily assist with any queries you may have.